Welcome to City of Eldora

Eldora, Iowa, Home of Pine Lake State Park.

In the City of Eldora, we are defined less by boundaries on a map than by the sense of shared values our residents hold dear. Small town values, guided growth, preservation of historical, cultural, and natural heritage are just a few of the core principles that makes the City of Eldora a wonderful place to call home.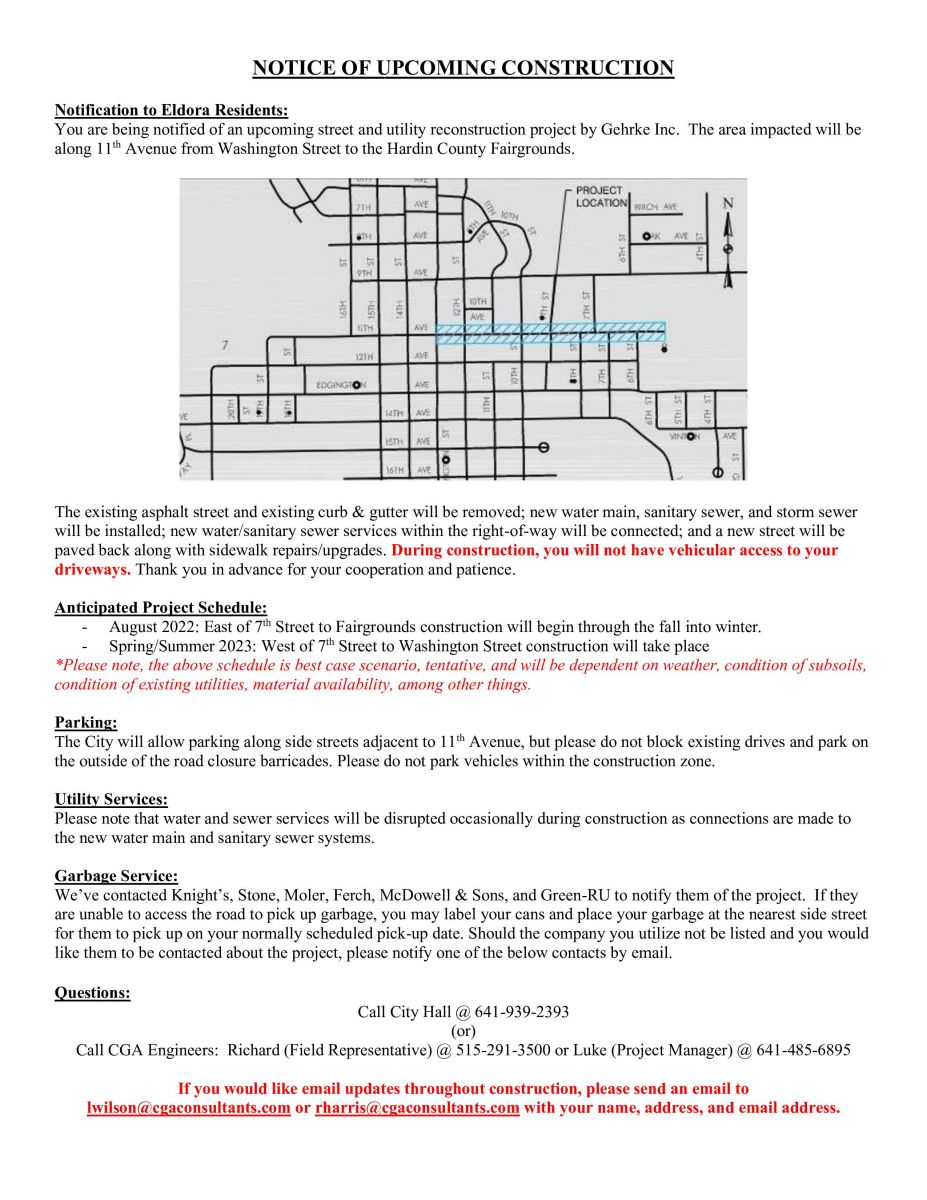 ELDORA AREA CHAMBER OF COMMERCE CALENDAR
NOW PLAYING AT ELDORA'S GRAND THEATER........
PLAYING NOW at Eldora's Grand Theatre.......
The Grand Theatre is open Friday, Saturday & Sunday January 20-22nd at 7:00pm, Wednesday January 25th at 2:00pm for a matinee. And will be held over for January 27-29th at 7:00pm, Wednesday February 1st at 2:00pm for a matinee. Puss in Boots discovers that his passion for adventure has taken its toll: he has burned through eight of his nine lives. Puss sets out on an epic journey to find the mythical Last Wish and restore his nine lives. This movie is rated PG and the runs time is 1 hr 42 minutes.